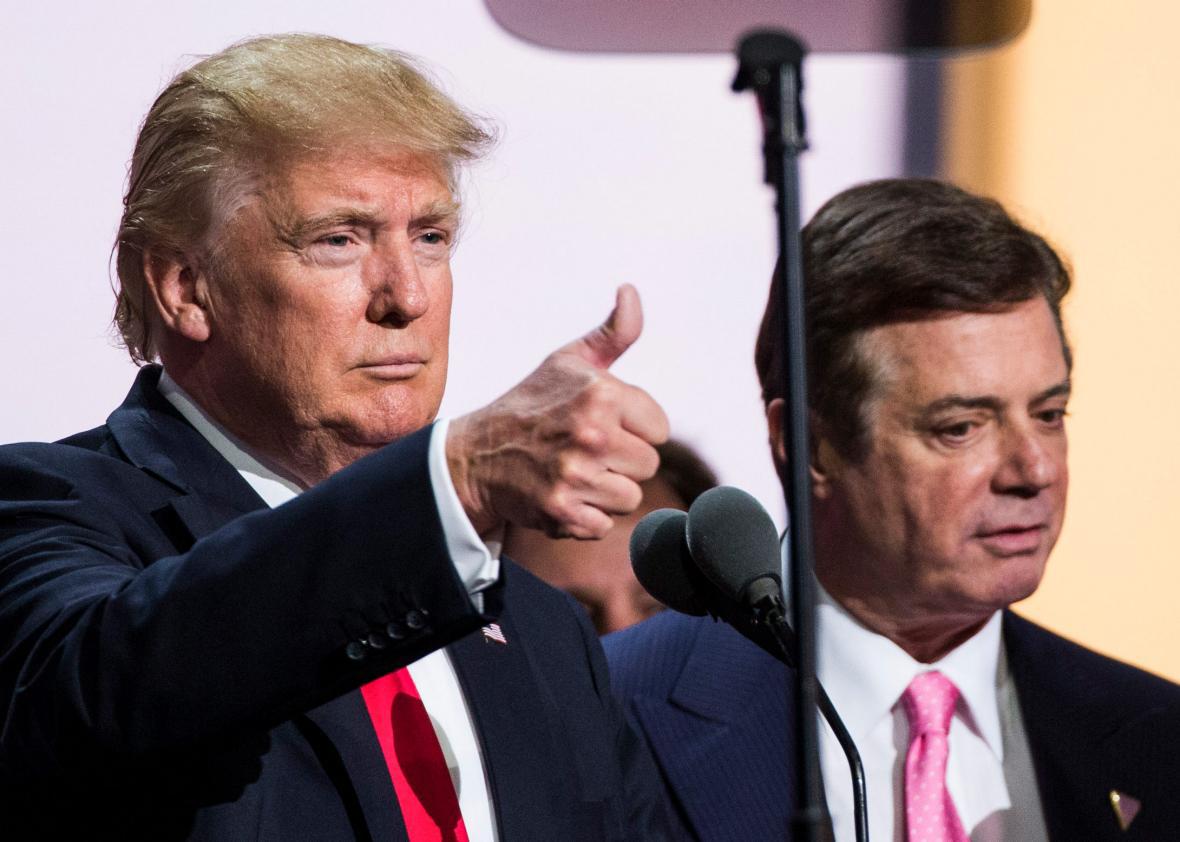 Trump's claim is correct: "a lot of it started with Ukraine." However, he'd best not be kicking that hornets' nest. Ukraine was where the Russians perfected their election-tampering skills during their successful campaign to ensure the election of pro-Russian Viktor Yanukovych as Ukraine president. The Russians later deployed techniques tested in Ukraine to ensure Trump's election as US president in 2016.
The Russians were aided in both campaigns by Paul Manafort, who became Trump's campaign chair in 2016. In 2013, Manafort hired Republican operative and former congressman Vin Weber's Mercury Public Affairs firm to lobby members of the US Senate and House foreign relations committees on behalf of Yanukovych. Manafort set up the European Centre for a Modern Ukraine (ECFMU), where he laundered funds from Yanukovych and pro-Russian Ukraine oligarchs through a straw-donor scheme carried out by Weber and his Mercury lobbyists.
The scheme "engaged … every member of the Senate Foreign Relations Committee," Manafort wrote in a 2013 memo to Yanukovych. That engagement included a Nov. 13, 2013, visit with the current chair of the committee, Idaho's Sen. Jim Risch, who on Dec. 4, 2013, received $1,000 contributions each from Mercury lobbyists Weber, Ed Kutler, and Mike McSherry, who were acting as unregistered foreign agents. In early April 2014, the ECFMU paid Mercury over $218,000 in fees and "reimbursements."
The Mercury/ECFMU/Manafort straw-donor scheme also contributed to US House foreign committee members, including "Putin's favorite congressman" Dana Rohrabacher and Ed Royce, both of California, who are no longer in congress. Weber, Kutler, and McSherry have tried retroactively to update their foreign lobbying disclosures. In late August 2019, Weber resigned from Mercury Public Affairs, the lobbying group he founded, ​because of his association with Manafort and his failure to register as a foreign agent, which was still being investigated.
Trump displays his ignorance not only of what it was that actually "started with Ukraine," but also of the technology of the election-manipulation process. In his infamous July 25 conversation with Ukraine president Zelensky, he said, "I would like you to find out what happened with this whole situation with Ukraine. They say CrowdStrike . . . [​there are ellipses here​] . . . I guess you have one of your wealthy people – the server, they say Ukraine has it."
In searching for "the server," the Tweeter-in-Chief betrays his ignorance of the very computer networks through which he spews his own daily rants. Trump seems to believe that Ukrainians tried but failed to highjack the 2016 presidential election for Hilary Clinton and that the evidence thereof is stored in a computer hidden away in Ukraine by an anti-Trumper oligarch. Of course, there is no such "server."
CrowdSource is the cybersecurity company that the Democratic National Committee hired to investigate the 2016 hack of its computer system, which was comprised of 140 cloud-based servers. CrowdSource traced the hack back to two groups of Russian disinformation operations. Their discoveries were confirmed by US security officers and detailed in the Mueller investigation.